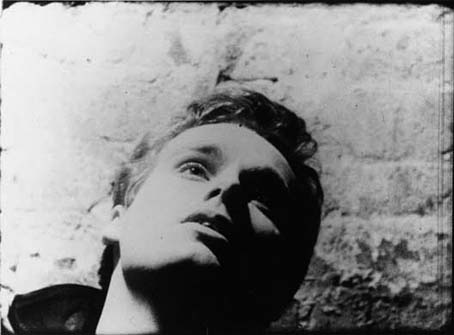 Still from Blowjob by Andy Warhol (1963).
Seduced: Art and Sex from Antiquity to Now opens today at the Barbican Art Gallery, London, and runs until 27 January 2008.
Seduced explores the representation of sex in art through the ages. Featuring over 300 works spanning 2000 years, it brings together Roman sculptures, Indian manuscripts, Japanese prints, Chinese watercolours, Renaissance and Baroque paintings and 19th century photography with modern and contemporary art.

Seduced presents the work of around 70 artists including Nobuyoshi Araki, Francis Bacon, Jeff Koons, Robert Mapplethorpe, Pablo Picasso, Rembrandt van Rijn and Andy Warhol among others. Stimulating the mind and the senses, provocative and compelling, Seduced provides the historical and cultural framework to explore the boundaries of acceptability in art. Seduced is curated by Marina Wallace, Martin Kemp and Joanne Bernstein.
• Barbican gallery selection
• Guardian gallery selection
Previously on { feuilleton }
• The Male Gaze