La Place Désertée (1979).
Yet another French artist specialising in etchings with a focus on imaginary architecture. No dedicated website, unfortunately, so I've posted more images than usual. Of note is Desmazières' illustrated edition (now out of print) of the Borges' ficcione, The Library of Babel, published by Les Amis du Livre Contemporain in France and David R Godine in the US.
Erik Desmazières was born in Rabbat, Morocco, son of a French diplomat. He spent his childhood in Morcco, Portugal, and France. Desmazières studied at the Institute d'Etudes Politique, political science and took an evening art course at the Cours du Soir de la Ville. After graduation he decided to pursue a career as an artist.

Considered to be one of the finest printmakers of his generation, Desmazières was strongly influenced by artists such as Giovanni Piranesi and Jacques Callot. Erik Desmazières work is represented by galleries in Europe, the United States, and Japan and is collected by important museums worldwide.
Update: Erik Desmazières at Velly.org.
Exploration (1984).
Passage Choiseul (1990).
Terre Inconnue (1981).
Ville Souterraine (1982).
No title or date given.
Ville Imaginaire II (1998).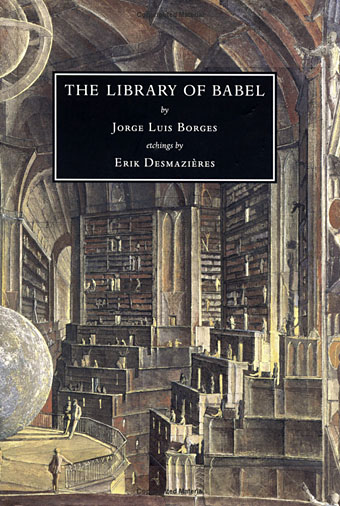 The Library of Babel (David R Godine edition, 2000).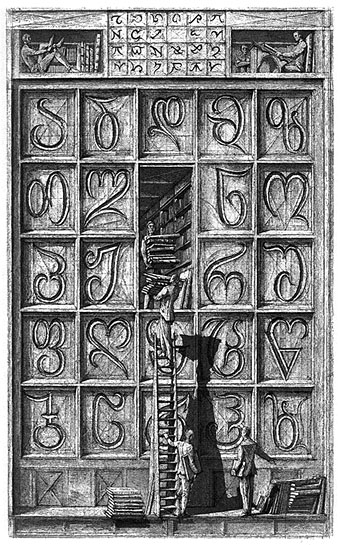 The Library of Babel (1997).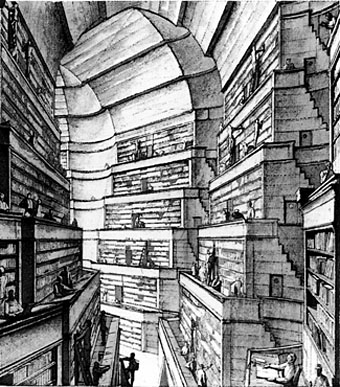 The Library of Babel (1997).
Elsewhere on { feuilleton }
• The etching and engraving archive
• The illustrators archive