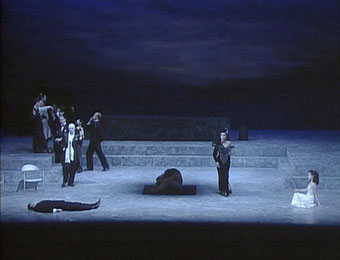 A new production of Oscar Wilde's Salomé is touring the UK this month, a presentation of the Headlong company which will appear in a number of venues throughout the country but not in Manchester, unfortunately. My disappointment at this news prompted me by way of compensation to finally order a DVD of the Steven Berkoff production, a live performance filmed in Tokyo in 1992. I wish I'd done so sooner.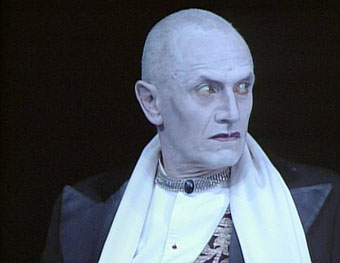 Herod (Steven Berkoff).
Berkoff's production was first staged at the Gate Theatre, Dublin, in 1988. The play's success led to a run at the National Theatre in London (with a Beardsley-derived poster) followed by performances worldwide. I don't know how significant the original choice of venue was but the Gate Theatre was founded by Micheál MacLiammóir and Hilton Edwards in 1928. MacLiammóir was a great Wilde enthusiast whose one-man portrait of the writer, The Importance of Being Oscar, achieved considerable success in the 1960s. He would have relished Berkoff's production.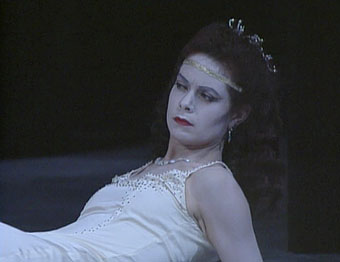 Salomé (Myriam Cyr).