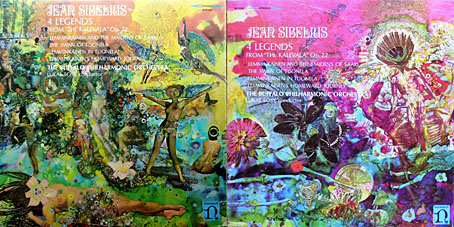 Sibelius: 4 Legends From "The Kalevala", Op. 22 (1968); Buffalo Philharmonic Orchestra, Lukas Foss.
Gene Szafran (1941–2011) was an American artist who painted illustrations for magazines and provided cover art for many science-fiction paperbacks throughout the 1970s. He shared with fellow paperback artist Bob Pepper a parallel career producing album cover art for Elektra Records and Elektra's subsidiary for classical recordings and contemporary composition, Nonesuch, the latter contributing to William S. Harvey's policy of making classical albums look as vibrant and contemporary as their neighbours in the rock sphere. Bob Pepper's album covers, however, tend to resemble his book covers whereas Szafran's book covers are simpler in style than his album art which fills out the larger space in a post-psychedelic style that's often very detailed and done in a variety of media. It took me a while to realise that I'd known Szafran's name for a long time via his cover for Pictures At An Exhibition by Tomita, the art for which isn't a painting but a relief sculpture of the head of Tomita-san. A similar use of three-dimensional elements occurs on other album covers, and extends to a form of collage in which painted backgrounds are overlaid with physical objects, a technique which became a common sight in the 1980s but which wasn't common at all in the 1960s. There might have been more work like this but Szafran's career was cut short by multiple sclerosis in the late 1970s. Glimmer Graphics has several pages dedicated to his life and art.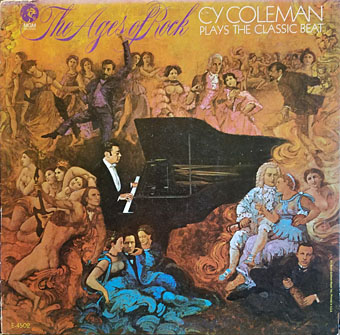 The Ages Of Rock (1968) by Cy Coleman.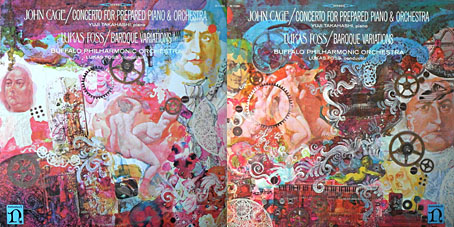 John Cage: Concerto For Prepared Piano & Orchestra / Lukas Foss: Baroque Variations (1968).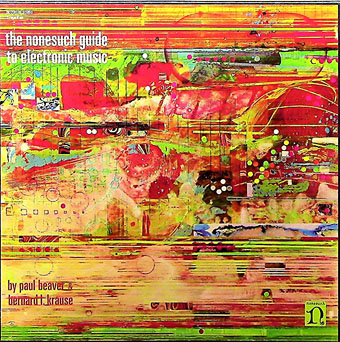 The Nonesuch Guide To Electronic Music (1968) by Paul Beaver & Bernard L. Krause.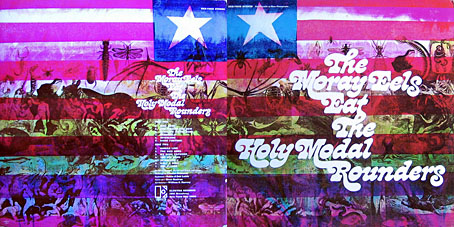 The Moray Eels Eat The Holy Modal Rounders (1968) by The Holy Modal Rounders.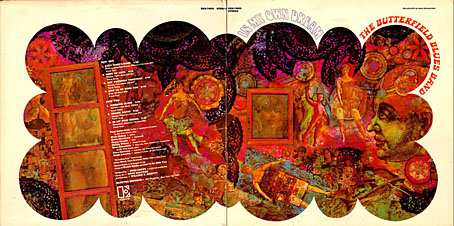 In My Own Dream (1968) by The Butterfield Blues Band.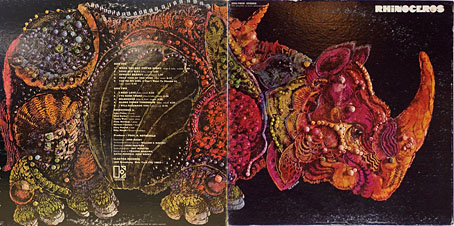 Rhinoceros (1968) by Rhinoceros.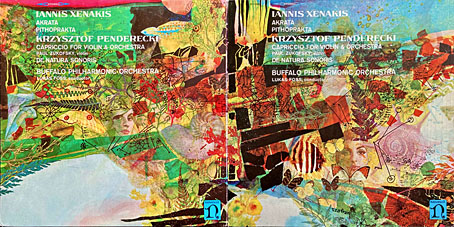 Iannis Xenakis: Akrata, Pithoprakta / Krzysztof Penderecki: Capriccio For Violin & Orchestra, De Natura Sonoris (1969).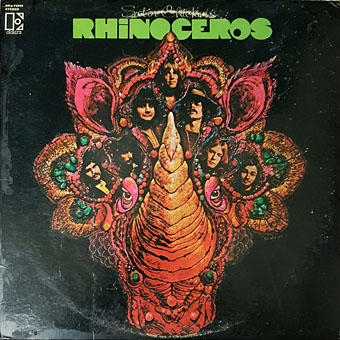 Satin Chickens (1969) by Rhinoceros.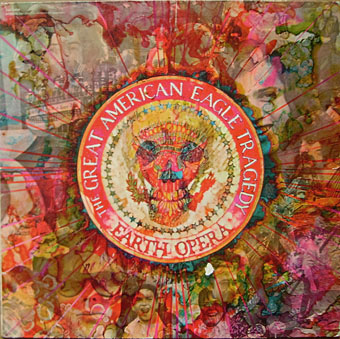 The Great American Eagle Tragedy (1969) by Earth Opera.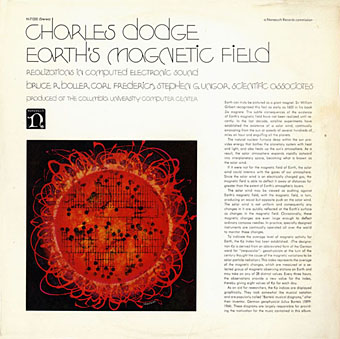 Earth's Magnetic Field (1970) by Charles Dodge.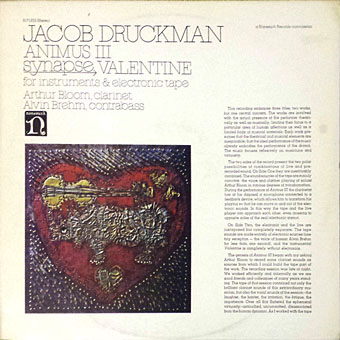 Jacob Druckman: Animus III / Arthur Bloom, Alvin Brehm: Synapse/Valentine (1971).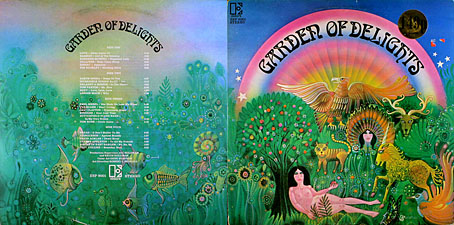 Garden Of Delights (1971) by Various Artists.
A Boschian album title and Rousseau-like cover art for a compilation showcasing Elektra artists. Originally a triple album, reduced later to a double.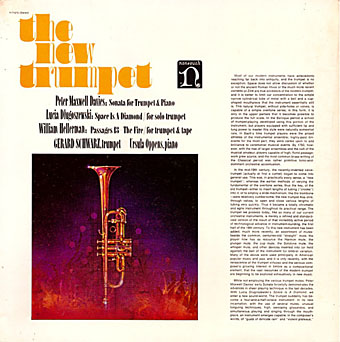 Peter Maxwell Davies / Lucia Dlugoszewski / William Hellerman: The New Trumpet; Gerard Schwarz, Ursula Oppens (1972).
Intergalactic Trot (1973) by Stardrive With Robert Mason.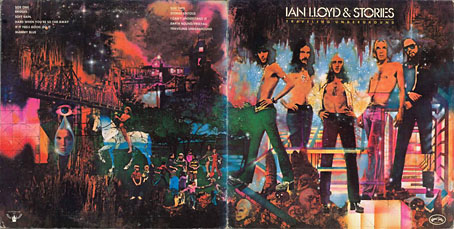 Traveling Underground (1973) by Ian Lloyd & Stories.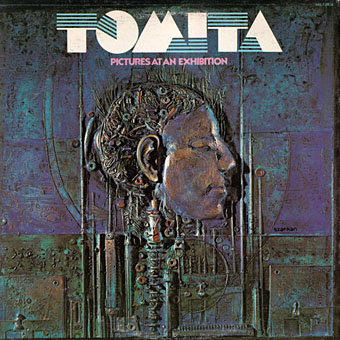 Pictures At An Exhibition (1975) by Tomita.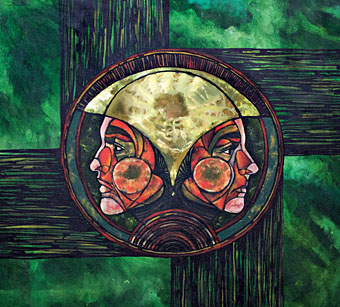 Tic Toc Tic (2009) by The Zolas.
Elsewhere on { feuilleton }
• The album covers archive
Previously on { feuilleton }
• Tomita album covers
• The art of Bob Pepper