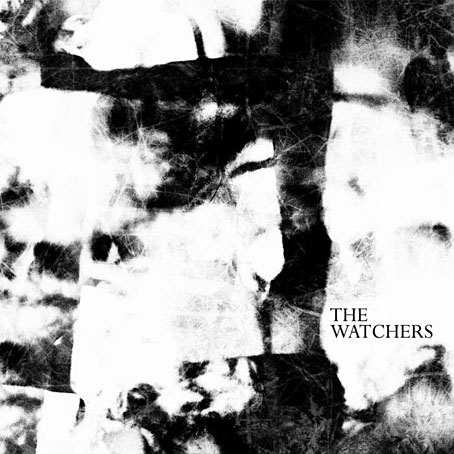 The latest release from A Year In The Country is The Watchers, a compilation album which takes as its theme the ancient trees of the British Isles. The slow time of a tree's life becomes centuries in the case of the oldest specimens. Some of Britain's yew trees are so old you imagine that if trees perceive human beings at all it would be as fleeting blurs, continually changing the landscape (and destroying the trees) before being replaced. It's fitting that yew trees are often found growing in graveyards.
Some of them have lived through invasions of their island home undertaken by wooden ships, sword and arrow, the final days and passing of the old ways and the times of magic and witchcraft, the coming of the industrial revolution and the dawning of the digital era.

Track list:
1) Grey Frequency—In A Clearing
2) Field Lines Cartographer—A Thousand Autumns
3) Widow's Weeds ft Kitchen Cynics—The Brave Old Oak
4) Depatterning—Ook/Dair
5) A Year In The Country—Radicle Ether
6) Phonofiction—Xylem Flow
7) Pulselovers—Circles Within Circles
8) Sproatly Smith—Watching You
9) Vic Mars—The Test Of Time
10) The Heartwood Institute—The Trees That Watch The Stones
11) Howlround—The Winter Dream of Novel's Oak
The theme may be a pastoral one but, as with earlier compilations, several of the pieces here are very much products of the digital era; many of the pieces are also instrumentals which might pose a problem in illustrating the theme but each artist provides a note describing their intentions: Grey Frequency investigate a rooky wood; Widow's Weeds provide the folkiest offering with The Brave Old Oak, a song about the ancient Scottish woodland of Dalkeith Oakwood; Depatterning attempt to convey in sound the shared genetic history of English and Irish Oaks.
I'm often resistant to music (or art) that relies on text for support but it's difficult to avoid with an album like this. It's also no different to the old "programme" tradition of illustrative instrumental music, a form whose most familiar example is Vivaldi's Four Seasons. The listener may ignore the notes, of course, but doing so would mean missing details such as Phonofiction's referring to their "drumkit of tree hits". The best piece is Watching You by Sproatly Smith, a group who always seem to stand out on these compilations. Watching You delivers the theme with sympathy and economy, and since this is a song no notes are required. Many of the other pieces are less distinct, and without textual support they risk blurring into an undifferentiated electronic fuzz. Given the theme, this may be appropriate, the artists themselves becoming the fleeting blurs that the ancient trees perceive.
The Watchers will be released on 7th June, and is available for pre-order now.
Previously on { feuilleton }
• The Corn Mother
• The Quietened Mechanisms
• The Shildam Hall Tapes
• Audio Albion
• A Year In The Country: the book
• All The Merry Year Round
• The Quietened Cosmologists
• Undercurrents
• From The Furthest Signals
• The Restless Field
• The Marks Upon The Land
• The Forest / The Wald
• The Quietened Bunker
• Fractures