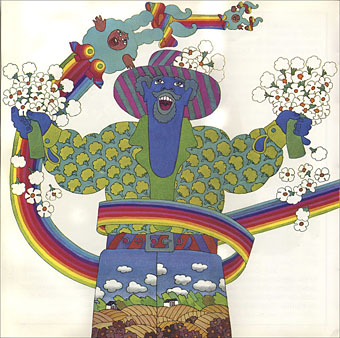 The psychedelic quotient is emphasised here since Nicole Claveloux has had a long career in France as an illustrator and comic artist only part of which embraces a psychedelic style. This work is very much in the post-Yellow Submarine Heinz Edelmann style, of course, but Claveloux wasn't the only artist to pastiche Edelmann, and the massive impact of The Beatles ensured that watered-down traces of Edelmann graphics could still be found in the mid-70s. The images here are from this post which features more Claveloux art in this style, together with some drawings from her own take on Alice in Wonderland, the style there being closer to Peter Blake. The picture below is a page from a rather stunning children's book, Alala, Les Télémorphoses (1970) by Guy Montréal, more of which may be seen at Animalarium.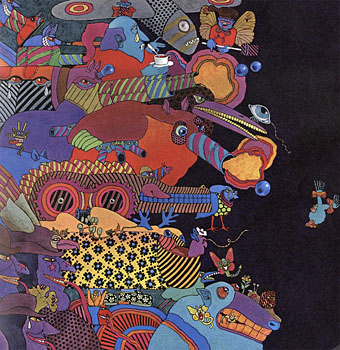 Nicole Claveloux has an official website here (in French), and a related site here devoted to her wide-ranging and witty erotic art.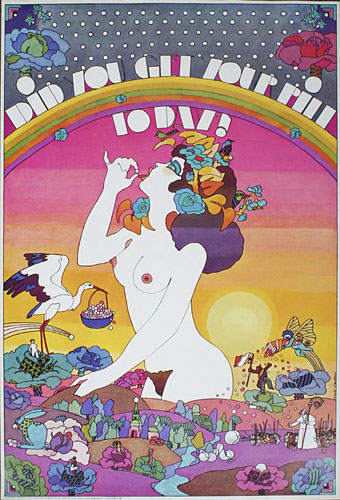 Did You Get Your Pill Today? (1970).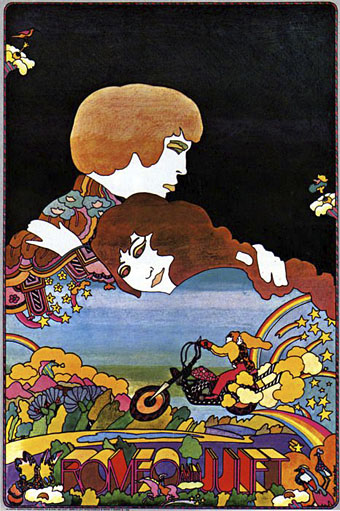 Romeo and Juliet (1971).
Update: Added two posters.
Elsewhere on { feuilleton }
• The illustrators archive
Previously on { feuilleton }
• Elaine Hanelock's Hollywood stars
• The art of Marijke Koger
• David Chestnutt's psychedelic fairy tales
• Yellow Submarine comic books
• Heinz Edelmann