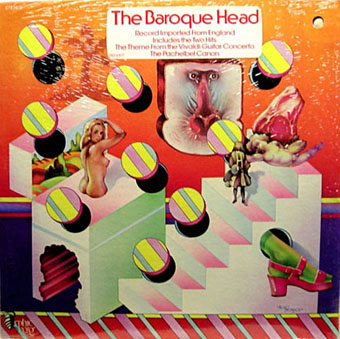 This is a record label I'd not come across before. According to this page Orphic Egg "was a subsidiary label for London Records which was formed in 1972 and lasted about a year. The label was formed to try to capture classical music for the counterculture youth of the time (often called 'heads'). Liner notes were written by hip rock critics respected by the youth." According to Discogs the first release, The Baroque Head, was 1971. The covers below follow in chronological order through to 1973. With the exception of the Edgard Varèse album all the releases are compilations of older recordings grouped by composer or theme.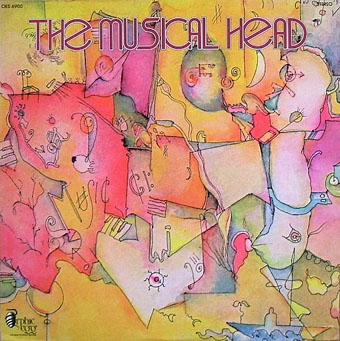 Discogs doesn't give credits for all the cover art but the series was the work of several different illustrators with George McGinnis being responsible for the design. Jason Roberts' cover for the Mussorgsky album is a suitably wild piece of late psychedelia for a collection that includes Night On Bald Mountain. There's a nod there to the Chernobog from Disney's Fantasia, while the Scriabin cover is an overt swipe from an original piece by Jean Delville. The Mussorgsky album is also notable for the bizarre and unique conjunction of music conducted by Herbert von Karajan and liner notes by Lester Bangs. I have to wonder what the haughty maestro of the Berlin Philharmonic would have made of the sleeve if he ever saw it.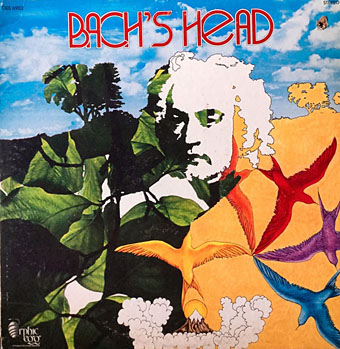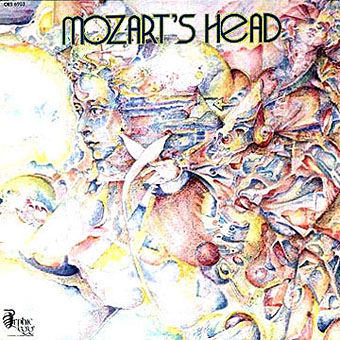 Art by Susan Obrant.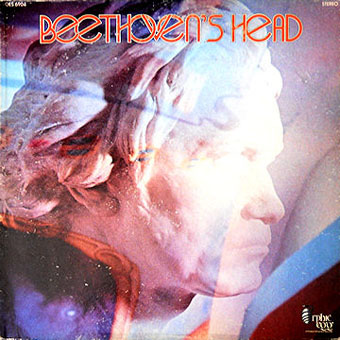 Photography by Barry Kinn.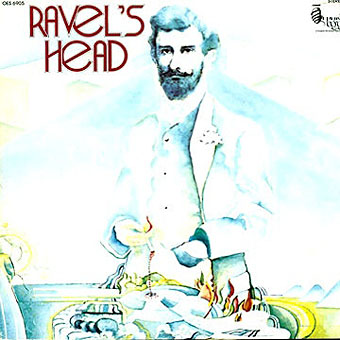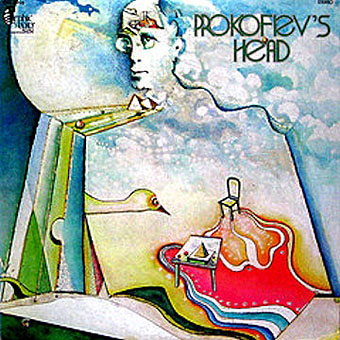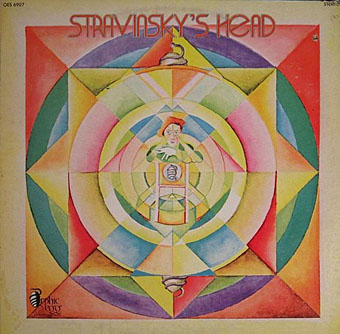 Art by Susan Obrant.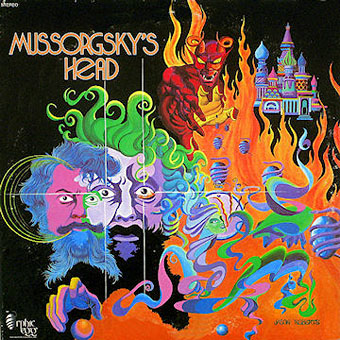 Art by Jason Roberts.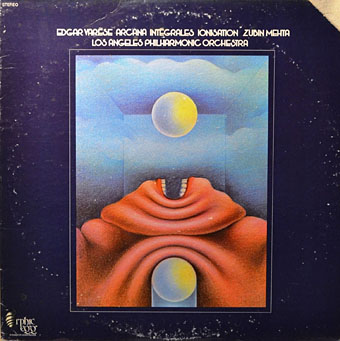 Art by Bob Quigley.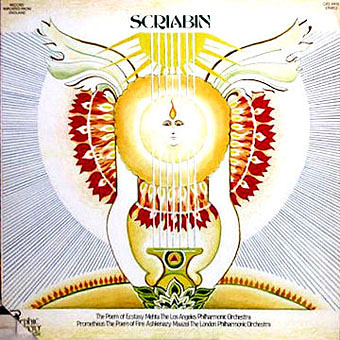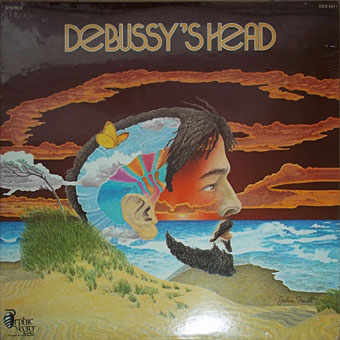 Art by John Trull.
Elsewhere on { feuilleton }
• The album covers archive
Previously on { feuilleton }
• Delville, Scriabin and Prometheus