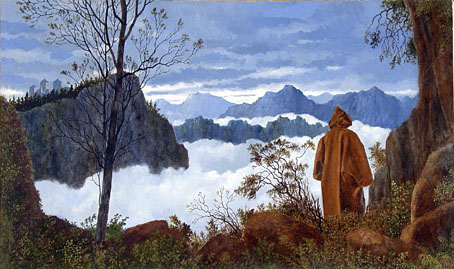 Listening to Joy Division over the weekend prompted another of those idle speculations that are immediately answered these days (so to speak…) by a few seconds of web searching. While Atmosphere was playing I'd remembered a conversation with a friend about the identity of the painting of a cowled figure that appears on the original Atmosphere/Dead Souls single for the Sordide Sentimental label. Neither of us had a copy of the Holy Grail of JD collectors, nor did we know anybody who owned one, so the discussion wasn't very fruitful.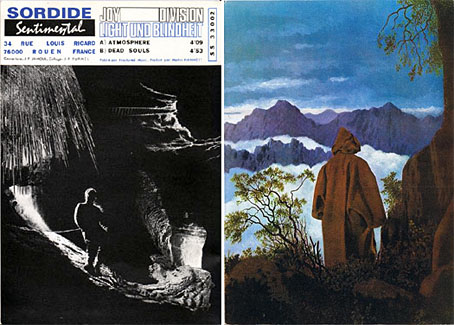 Licht Und Blindheit (1980) by Joy Division.
Sordide Sentimental were (and still are) a French company run by Jean-Pierre Turmel and Yves von Bontee whose speciality was limited releases of exclusive material often by bands with a cult following. The typical Sordide Sentimental release would be a 7-inch single in a numbered edition, packaged in an A4-sized sleeve with inserts and an idiosyncratic essay by Monsieur Turmel. Licht Und Blindheit, as the Atmosphere single was called, sold out immediately, and since 1980 has been one of the most collectible (and costly) releases of the era: the cheapest of two copies currently for sale at Discogs is over £1,500. (Many bootleg copies also exist: beware.)
As to the Licht Und Blindheit packaging, the cover collage was by Jean-Pierre Turmel while the enigmatic painting on the back turns out to be an untitled work by Jean-François Jamoul (1925–2002), not Caspar David Friedrich as my friend suspected, although it is very Friedrich-like. Jamoul was evidently a friend of Turmel who used more of his paintings on other Sordide Sentimental releases. During the 1970s Jamoul had been a regular contributor to French SF magazines, both as cover artist and essayist. In 2006 Sordide Sentimental released Temps Incertains, a DVD/book devoted to Jamoul's art and writings.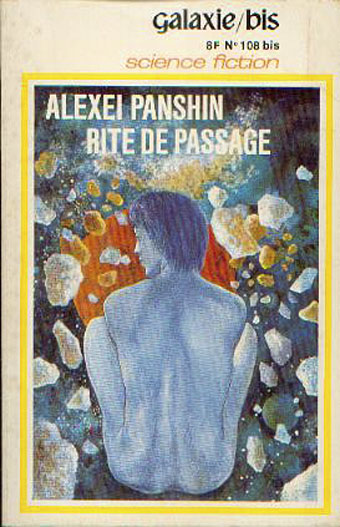 Rite de Passage (1968) by Alexei Panshin.
It's interesting looking at some of Jamoul's other art in light of all this: one painting on the cover of Galaxie magazine looks distinctly Lovecraftian while another piece was used by a publication named Nyarlathotep. Back in 2008 journalist Jon Savage was corresponding with my colleagues at Savoy Books prior to writing a piece for the Guardian about Ian Curtis's reading material. (The Savoy bookshops in Manchester during the 1970s and 80s were notable for their comprehensive stock of Burroughs, Ballard and other essential material.) One of the questions was whether Curtis had read (or bought) any HP Lovecraft, something that neither Dave nor Mike could answer. These French magazines at least show one very tenuous connection (which Curtis wouldn't have known about, of course) via Jamoul's paintings. Savage's Guardian piece has since been expanded into an introduction for the recent Faber book of Ian Curtis lyrics; HP Lovecraft receives a passing mention there during discussion of Licht Und Blindheit's B-side, Dead Souls.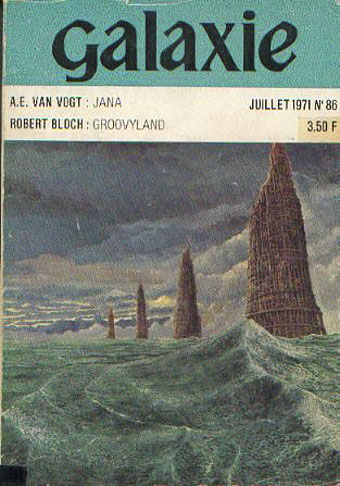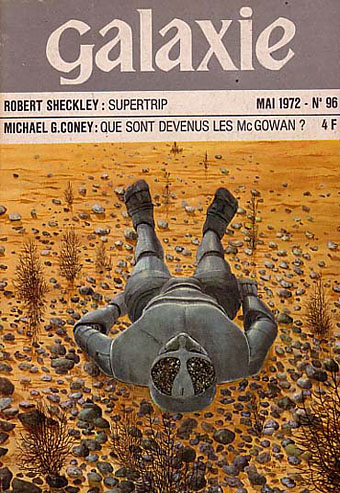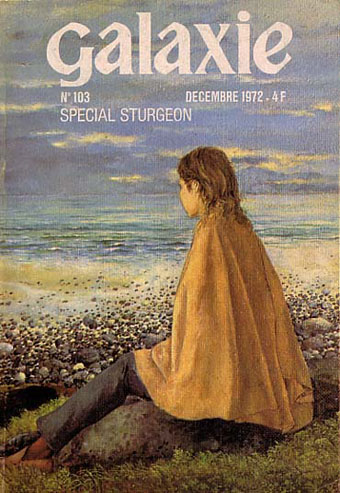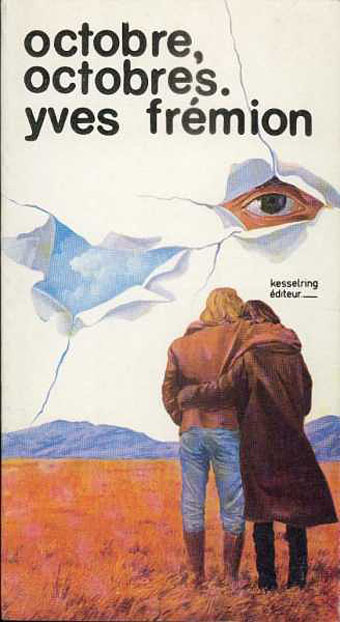 Octobre, Octobres (1977) by Yves Frémion.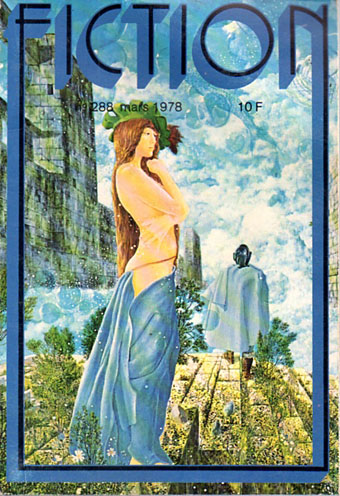 Later used as cover art for a Durutti Column release on Sordide Sentimental.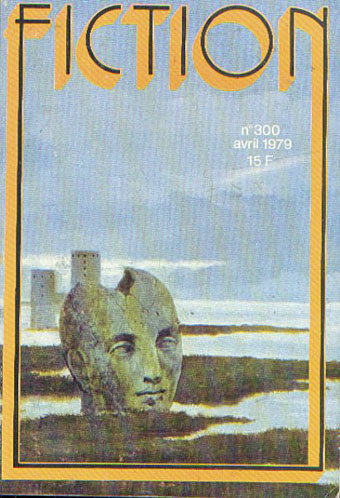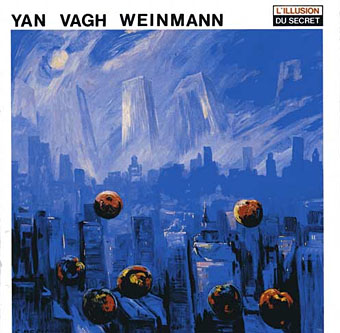 L'Illusion Du Secret (1989) by Yan Vagh Weinmann.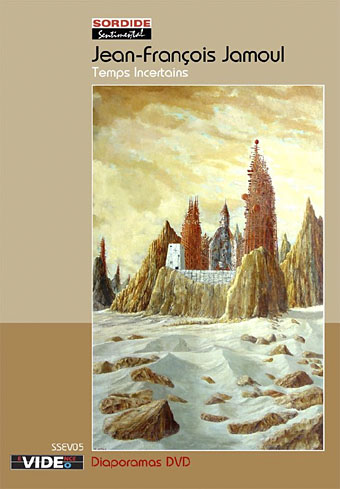 Temps Incertains (2006) by Jean-François Jamoul.
Previously on { feuilleton }
• Raymond Bertrand's science fiction covers
• The art of Gilles Rimbault
• 1 Top Class Manager