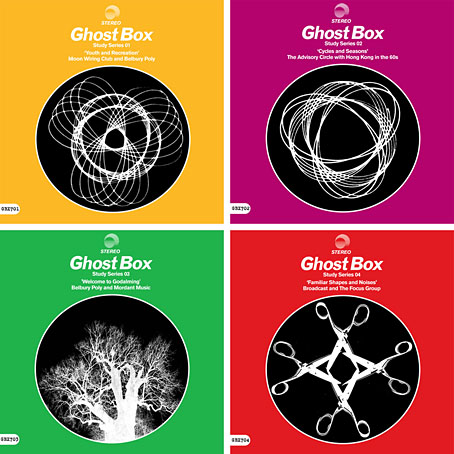 01: Youth and Recreation; 02: Cycles and Seasons
03: Welcome to Godalming; 04: Familiar Shapes and Noises
The Ghost Box Study Series, a sequence of occasional seven-inch singles on the Ghost Box label, is looking increasingly good as a set. The design, as usual, is by Julian House, while the music is by Belbury Poly, Moon Wiring Club, The Advisory Circle, Mordant Music, Broadcast, The Focus Group, Hintermass, Jonny Trunk and Pye Corner Audio. Being collectible items, the vinyl editions are sold out, but all the releases can be purchased in digital formats at the label shop.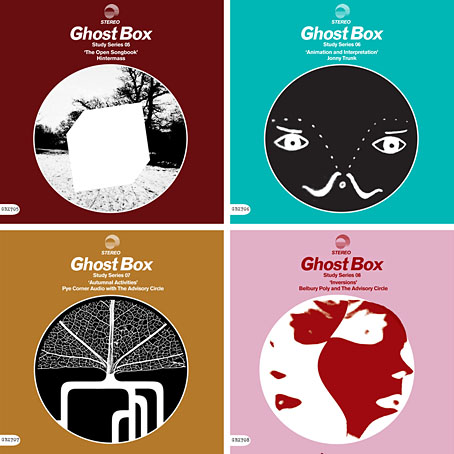 05: The Open Song Book; 06: Animation and Interpretation
07: Autumnal Activities; 08: Inversions
Elsewhere on { feuilleton }
• The album covers archive
Previously on { feuilleton }
• A playlist for Halloween: Hauntology
• Forbidden volumes
• The Séance at Hobs Lane
• Ghost Box