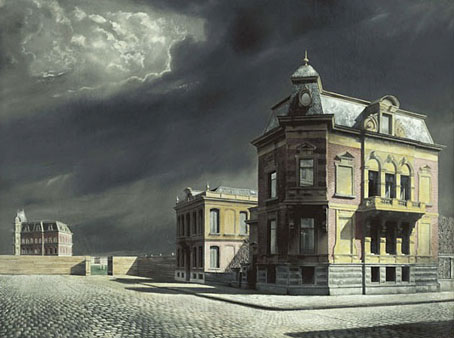 Townscape (1934).
Carel Willink was a Dutch painter whose self-described brand of "imaginary realism" conjured in its early years a collection of views of desolate plazas, empty lanes and abandoned ruins over which smoke or cloud hangs like an ominous portent. The works of Giorgio de Chirico and Paul Delvaux come to mind when looking at these pictures although Willink's work has enough unique qualities to stand apart from his more famous contemporaries. I'm also reminded a little of Spanish artist Arnau Alemany who has a similar predilection for isolated architecture.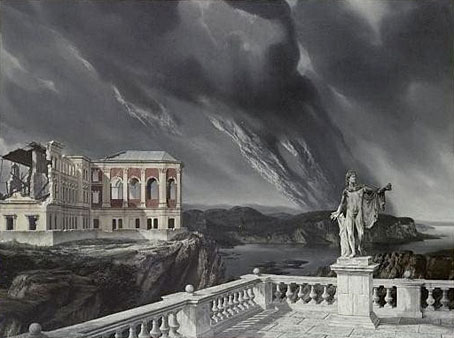 Chateau in Spain (1939).
There's an official Willink website here, while further paintings can be seen at this Flickr set and also at Ten Dreams.
Elsewhere on { feuilleton }
• The fantastic art archive
Previously on { feuilleton }
• Bruges-la-Morte
• Taxandria, or Raoul Servais meets Paul Delvaux
• The art of Arnau Alemany