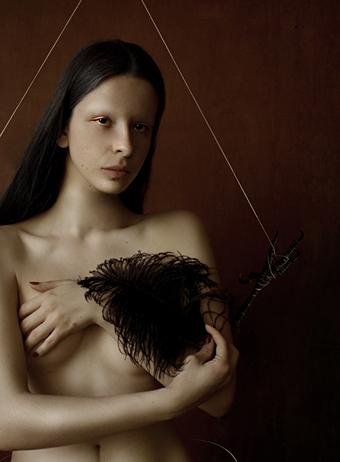 El Trigono de las lesiones (2010) by Cristina Francov.
I:MAGE is an exhibition of occult-inspired art which opens a week on Sunday, 19th May at the Store Street Gallery, Bloomsbury, London. As exhibitions go it's modest in scale but with an impressive roster of contributors old and new: Agostino Arrivabene, Ithell Colquhoun, Denis Forkas Kostromitin, Steffi Grant, Orryelle, David Chaim Smith, Michael Bertiaux, Andrew Chumbley, Cristina Francov, Barry William Hale, Francesco Parisi, Austin Osman Spare, Jesse Bransford, Peter Dyde, Rik Garrett, Noko, Residue, and Michael Strum. A few examples of the work on display are shown here, some of which will be available for purchase.
The event is being organised by Fulgur Esoterica, and their website has details of some related events including John Constable's one-man play, Spare (about artist Austin Osman Spare), a one-off performance which will be held at Treadwell's, London, on the 24th. This catches my attention because Constable was responsible for the acclaimed theatre adaptation of Mervyn Peake's Gormenghast which David Glass and company staged in the 1990s. It's always good to find one's favourite people joined through these lateral connections.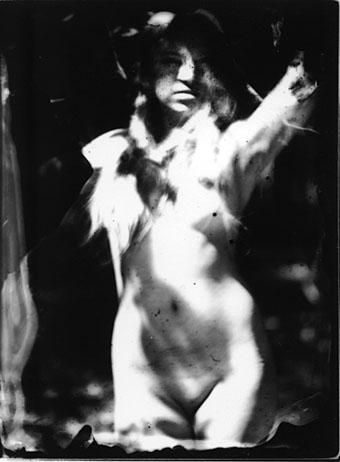 The Earth Magic Series (2012) by Rik Garrett.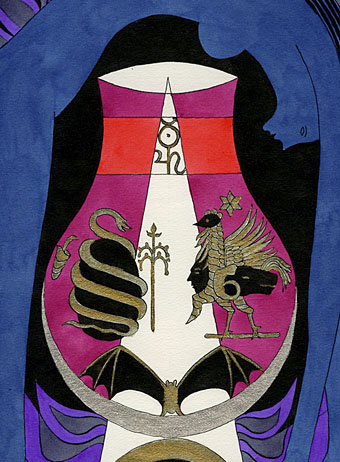 Steffi Grant.
Demon by Denis Forkas Kostromitin.