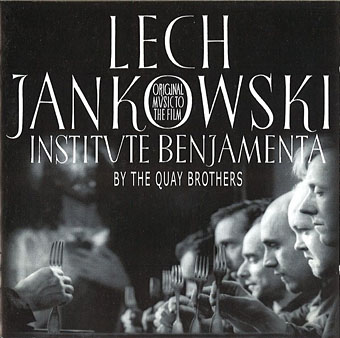 Institute Benjamenta (1998) by Lech Jankowski.
Continuing an occasional series about artists or designers whose work has appeared on record sleeves. Regular readers won't be surprised to hear that I've had this one in mind for some time but it's taken a while to put together. The main problem has been the Quay Brothers' habit of using a variety of different names when they were working as designers; variations include "Stefen" rather than Stephen Quay, the Brothers Quai, Gebr. Quay, Jumeaux Quay, The Quays, Atelier Koninck (or Koninck Atelier), and so on. The catalogue compilers at Discogs do a good job of keeping up with the alternate names of groups or musical artists but stumble over those used by anyone else associated with an album's production. Consequently, this collection of covers shouldn't be taken as complete or final. Some of the discoveries would have been impossible without the checklist of Quays ephemera that accompanied the MoMA exhibition in 2012.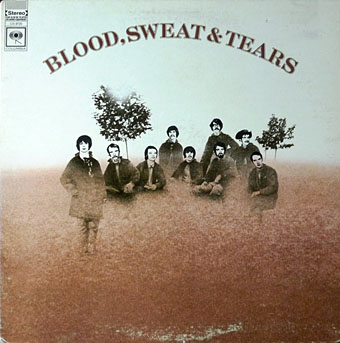 Blood, Sweat & Tears (1968) by Blood, Sweat & Tears.
This must be one of the earliest of the Quays' commercial works. As with other covers from the first decade of their career, the credit is for illustration alone, graphic design came later.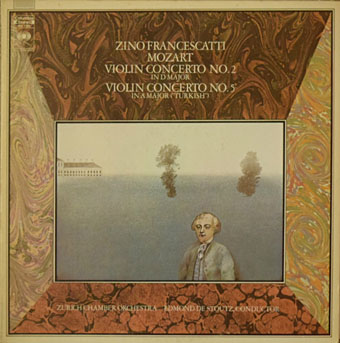 Mozart: Violin Concerto No. 2 In D Major, Violin Concerto No. 5 In A Major ("Turkish") (197?); Zurich Chamber Orchestra, Zino Francescatti, Edmond De Stoutz.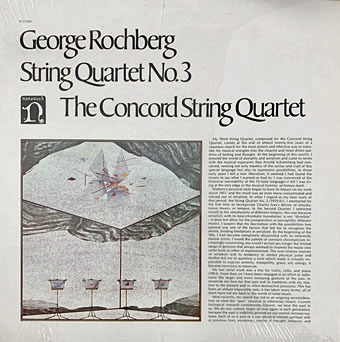 George Rochberg: String Quartet No. 3 (1973); The Concord String Quartet.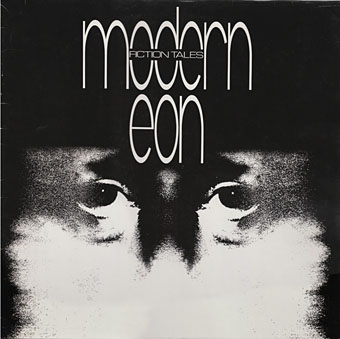 Fiction Tales (1981) by Modern Eon.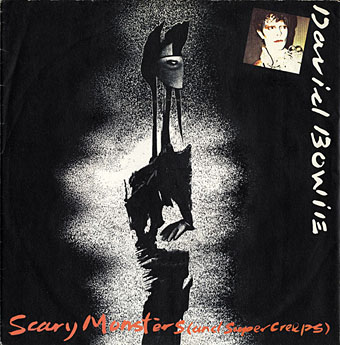 Scary Monsters (And Super Creeps) (1981) by David Bowie.
Yes, David Bowie. Who knew, etc? This was the third single from Bowie's excellent album of the same name, and once again the Quays only provided the artwork. Much as I like the album, I've never thought the cover art was suitable, and would have preferred to see the Quays do the whole thing. The design of the single is a good example of the failure of nerve you often get from large record companies when they can't resist spoiling something with a superfluous picture of the artist. I've recently been reading Eye of the Storm by Storm Thorgerson, a book about cover design filled with complaints about similar aesthetic blunders.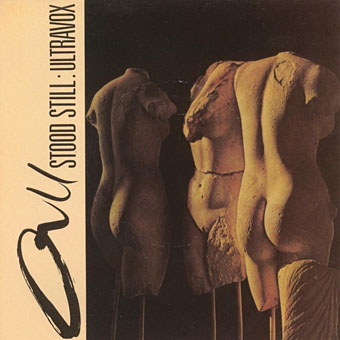 All Stood Still (1981) by Ultravox.
Another single sleeve. Design for this one is credited to Leagve [sic] and Atelier Koninck, Londyn [sic].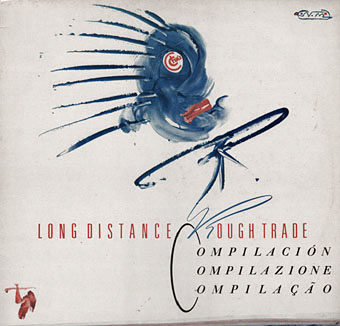 Long Distance Rough Trade (1982).
A Spanish compilation of songs released on the Rough Trade label. The painted figure is a precursor of similar figures the brothers created a few years later for their Italo Calvino cover designs.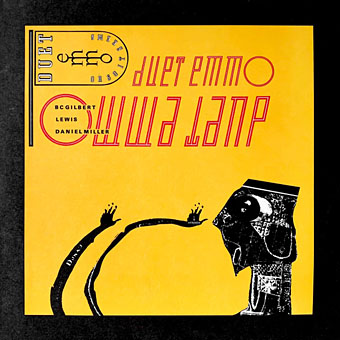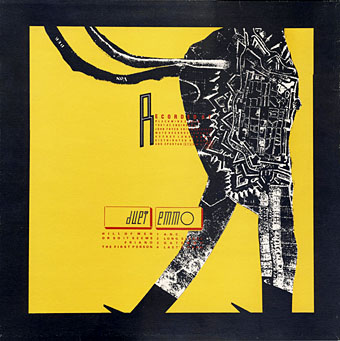 Or So It Seems (1983) Duet Emmo.
Duet Emmo was a one-off collaboration between post-punk group Dome and Mute label boss Daniel Miller (Dome + Mute = Duet Emmo), Dome being an improvisatory duo formed by Bruce Gilbert and Graham Lewis after they left Wire. Dome recorded four albums of awkward and unusual music which I recommend to anyone who enjoys the outer limits of the post-punk era. The Quays, meanwhile, created a poster for a Japanese Dome release which may be seen in one of the group's two CD collections, and the continuing association led to the next release in this list.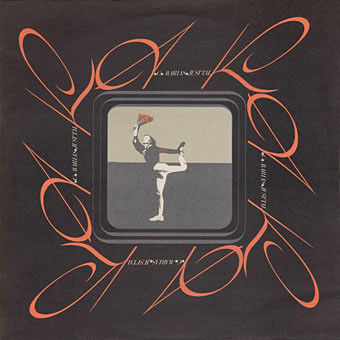 Just Talk (1986) by A.C. Marias
Another single sleeve. A.C. Marias was a short-lived project from Angela Conway, a regular collaborator with Gilbert and Lewis.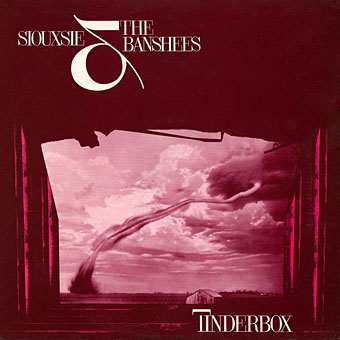 Tinderbox (1986) by Siouxsie & The Banshees.
I'd managed to miss the Quays' design credit for this one when I wrote a post about Lucille Handberg's famous tornado photograph.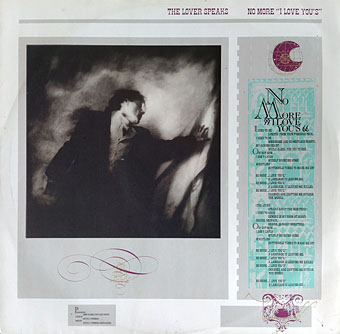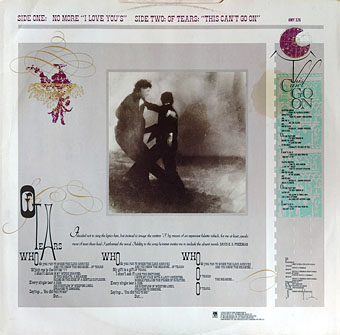 The Lover Speaks (1986) by The Lover Speaks.
As with the Banshees, the credit for this one is for the design alone but very good design it is.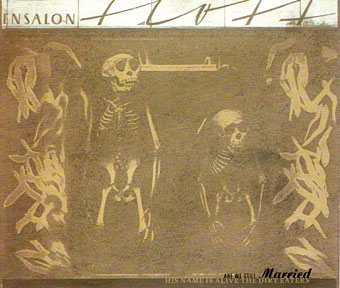 The Dirt Eaters (1992) by His Name Is Alive.
An EP released on the 4AD label so the design this time is by Vaughan Oliver. The cover art is a still from one of the Quays' two promotional films for the group.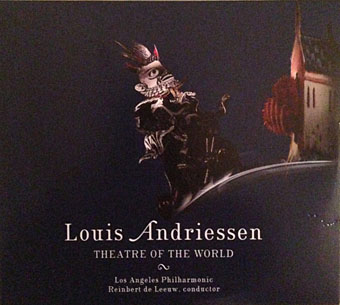 Louis Andriessen: Theatre Of The World (2017); Los Angeles Philharmonic, Reinbert de Leeuw.
An opera with the subtitle "A Grotesque Stagework In 9 Scenes".
Elsewhere on { feuilleton }
• The album covers archive
• The Quay Brothers archive