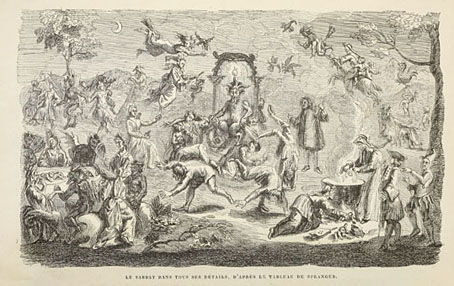 This would have been an ideal post for last week but better late than never, especially when I've been hoping for several years that a decent copy of Collin de Plancy's dictionary would turn up at the Internet Archive. The Dictionnaire Infernal (1818–1863) has become famous mainly for the curious and often fanciful illustrations of demons which fill out the 1863 edition, pictures which have been plundered endlessly by occult histories, art directors, and illustrators such as myself. The demon portraits were the work of Louis Le Breton but the 1863 edition contains hundreds of other small illustrations and embellishments of varying quality. De Plancy was an author of many popular accounts of history, religion and mythology (also a book on "the food of the reptiles and the batrachians of France") but his name is permanently wedded to this volume which the 1826 edition self-described as:
Infernal Dictionary, or, a Universal Library on the beings, characters, books, deeds, and causes which pertain to the manifestations and magic of trafficking with Hell; divinations, occult sciences, grimoires, marvels, errors, prejudices, traditions, folktales, the various superstitions, and generally all manner of marvellous, surprising, mysterious, and supernatural beliefs.
If you can read French then there's 750 pages of this. The rest of us can enjoy the pictures.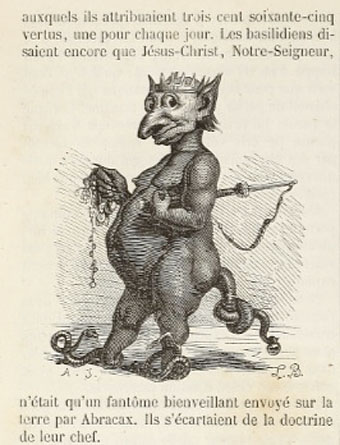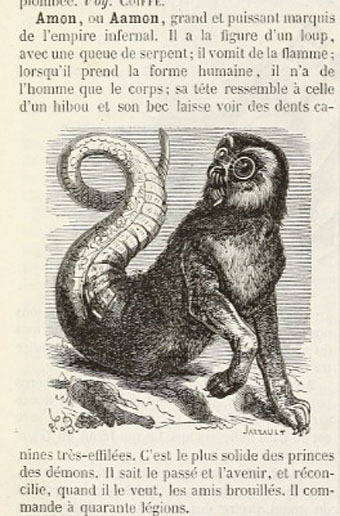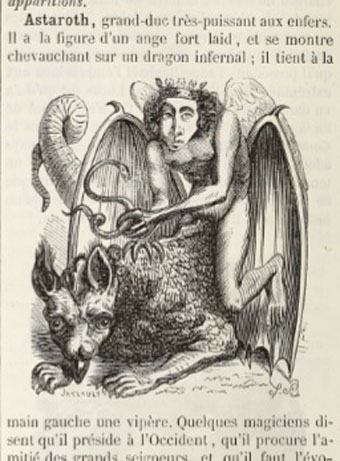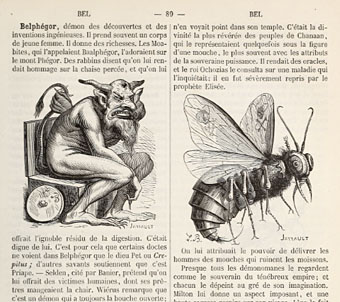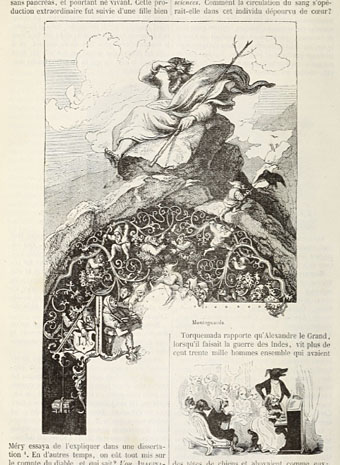 Elsewhere on { feuilleton }
• The illustrators archive