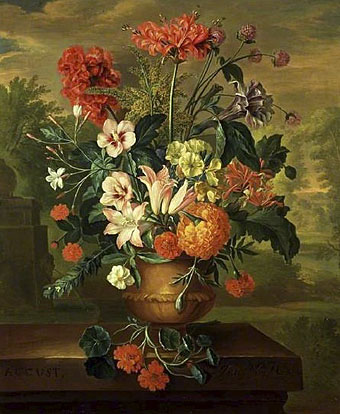 Twelve Months of Flowers: August (no date) by Jacob van Huysum.
The eighth month in paintings. Alan Bennett is a British artist, not to be confused with the well-known British playwright of the same name. There is, however, a slight connection between playwright and Henry Scott Tuke: Bennett's BBC film Portrait or Bust (1994) involves an exploration of Leeds Art Gallery during which there's a glimpse of Tuke's The Bathers, one of the artist's many studies of unclothed boys.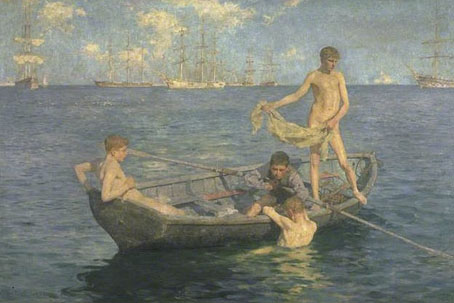 August Blue (1893–4) by Henry Scott Tuke.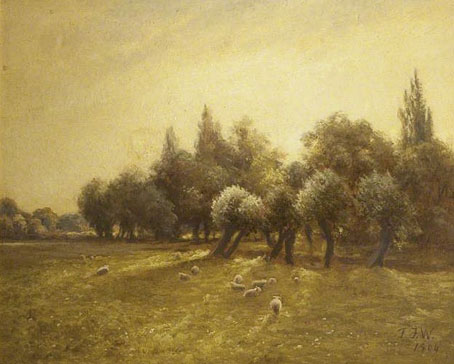 August Afternoon near Dorking (1904) by TF Wilkinson.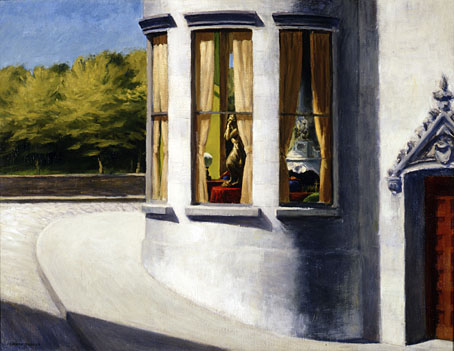 August in the City (1945) by Edward Hopper.
Moths and Men with Hay, August (1960) by Mary Newcomb.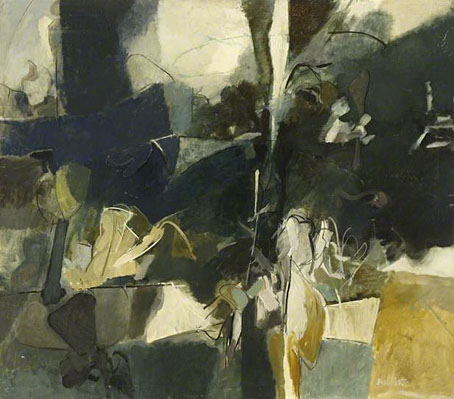 August Landscape (1967) by Alan Bennett.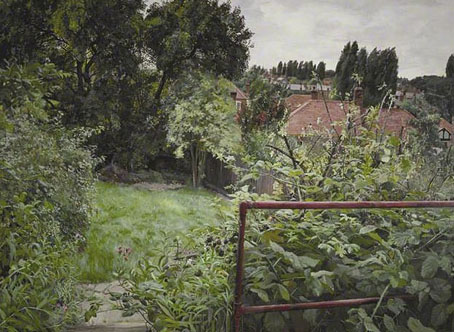 Blackberries in August, Muswell Hill, London (1980) by John Pearce.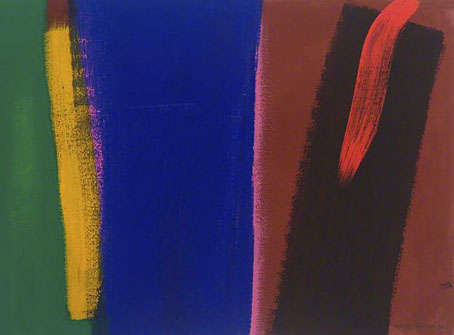 August Painting (Big Blue) (2002) by Wilhelmina Barns-Graham.