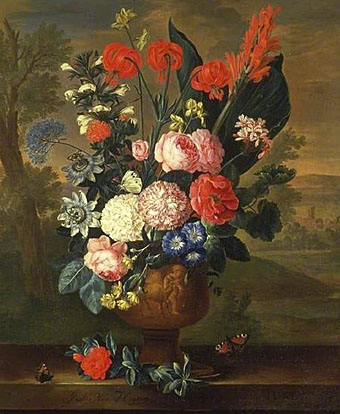 Twelve Months of Flowers: June (no date) by Jacob van Huysum.
The month of June in paintings is overburdened by bland pastoral scenes and views of battles, the summer months being favourable ones for warfare. Pastoral content is still present in the following selection albeit with an attempt to show some variety. Leighton's Flaming June is the most famous picture here. It's also the most popular of the artist's paintings, understandably so given its radiating an atmosphere of luscious (and possibly inadvertent) eroticism that he seldom achieved elsewhere.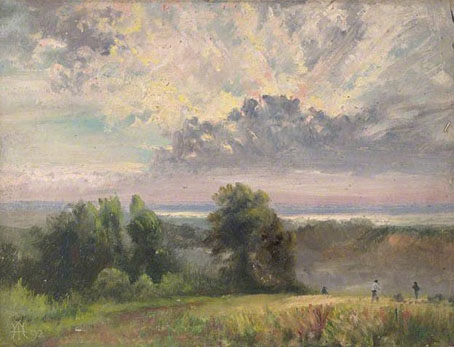 From Croham Fields, Croydon, Surrey, Just before the First Thunderstorm, Tuesday 28 June 1892 (1892) by William Henry Hope.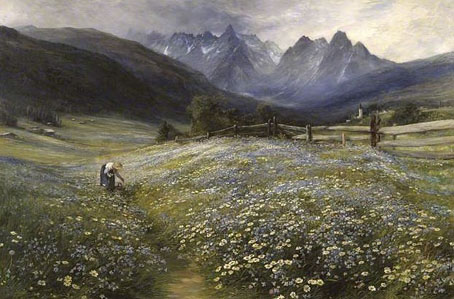 June in the Austrian Tyrol (1892) by John MacWhirter.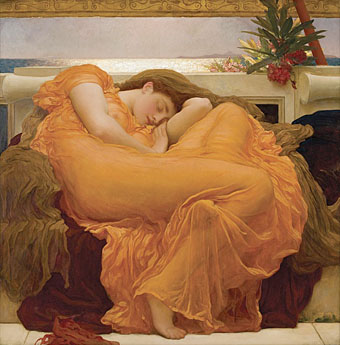 Flaming June (1895) by Frederic Leighton.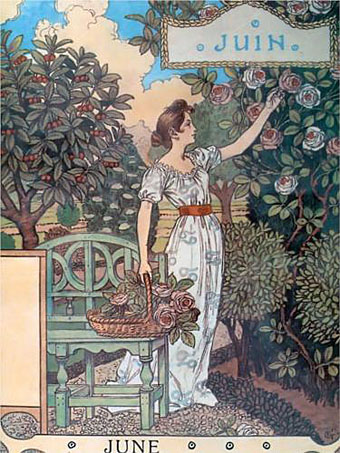 La Belle Jardiniere – June (1896) by Eugène Grasset.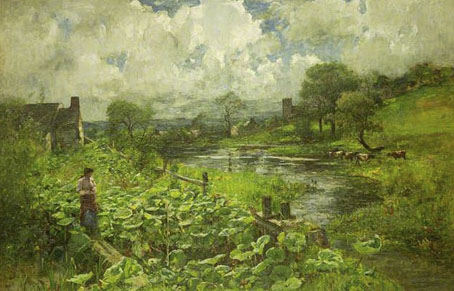 June (1898) by Joshua Anderson Hague.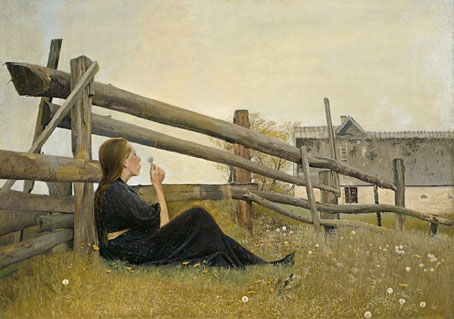 In the Month of June (1899) by LA Ring.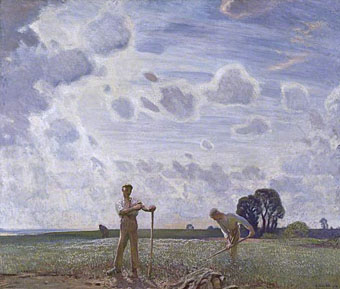 In the Fields in June (1914) by George Clausen.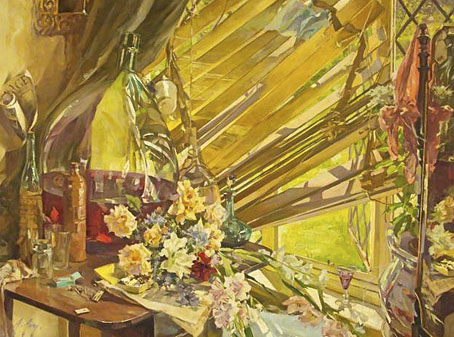 Gay Glitter in June (no date) by Anna Airy.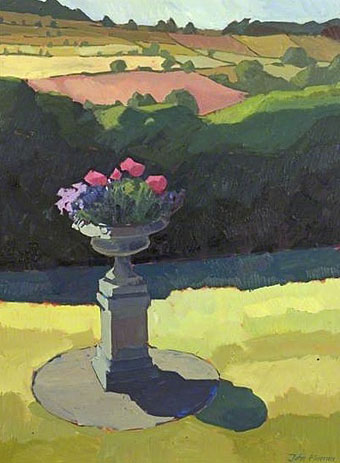 June Light (1993) by John Fineran.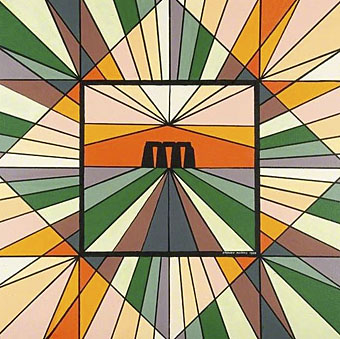 Stonehenge, June (1997) by Stephen Morris.