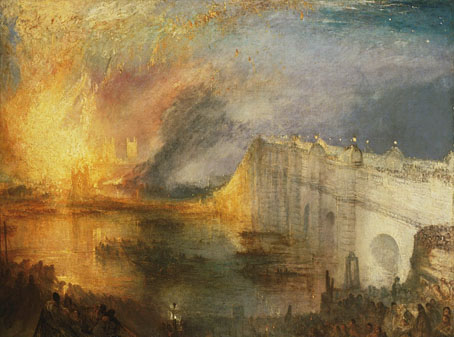 The Burning of the Houses of Lords and Commons, October 16, 1834 (1834 or 1835) by JMW Turner.
The tenth month of the year at the Google Art Project, or the Google Cultural Institute as it now calls itself.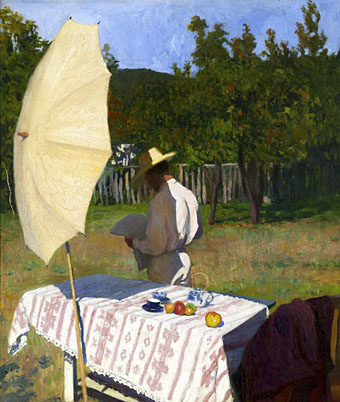 October (1903) by Károly Ferenczy.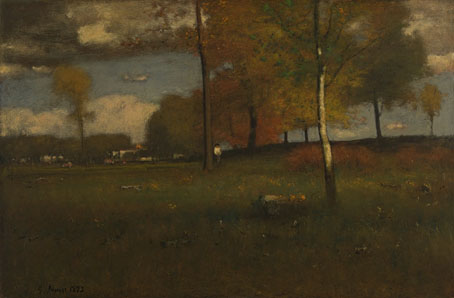 Near the Village, October (1892) by George Inness.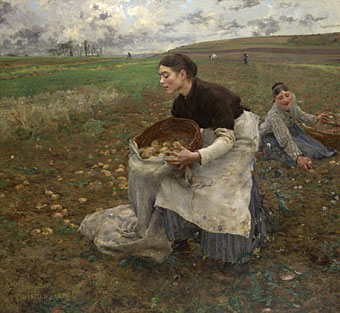 October (1878) by Jules Bastien-Lepage.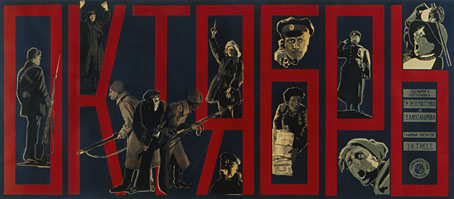 Poster for Sergei Eisenstein's October (1928); Unidentified artist.