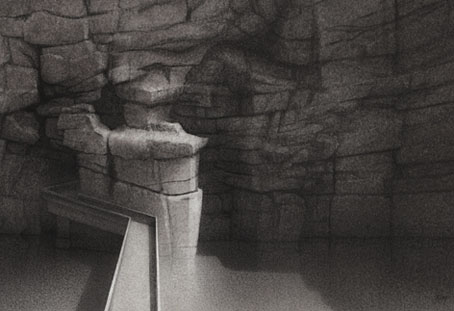 Crossing.
Artist Mark Reep sent me a link recently to his gallery of meticulous pencil and charcoal drawings which he calls "dreams in black and white". The combination in many of these of isolated settings with minor architectural features is something I always enjoy seeing but don't find often enough. Offhand I can think of Gérard Trignac's equally meticulous etchings, and Jean-Pierre Ugarte's paintings. Mark Reep has cards and prints of his drawings and photographs available for purchase at Bluecanvas and Redbubble.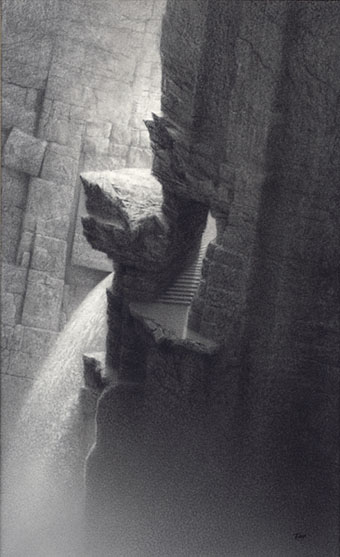 Abandoned Waterworks.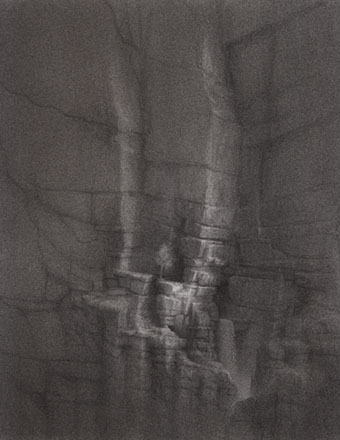 Not All The Old Doors.
Previously on { feuilleton }
• The art of Gérard Trignac