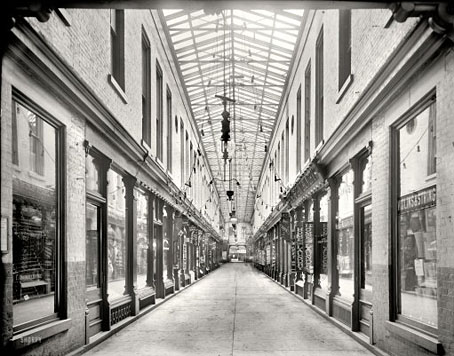 The Arcade, Cincinnati (1905).
Some arcade views from the Shorpy Historical Photo Archive, home of many wonderful high-res pictures. The Colonial Arcade below has appeared here before since some of Shorpy's prints can also be found at the Library of Congress. This page has details about Cleveland's arcades while the photos themselves show the changing fashions. It's surprising to find the people in the 1966 photo appearing almost as blurred as their ancestors.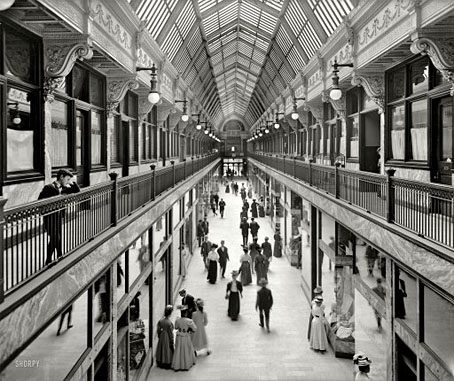 Colonial Arcade, Cleveland (1908).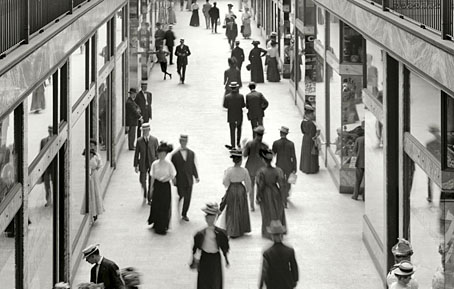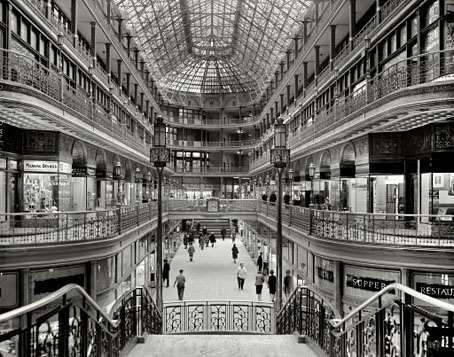 Euclid Avenue Arcade, Cleveland (1966).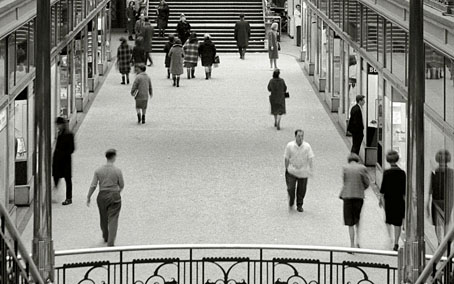 Previously on { feuilleton }
• Austrian arcades
• Cours et passages à Paris
• Arcades panoramas
• Arcades
• Passage des Panoramas
• Passages 2
• Passages