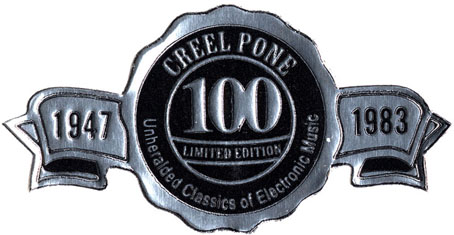 One of the many surprises for me about Enter the Void was finding recordings by electronic composer Jean-Claude Eloy mixed into its droning soundscape, namely extracts from his 1979 album, Shànti. I'd been listening to this a week or so before watching the film after having downloaded a large quantity of obscure electronic releases on the bootleg Creel Pone label.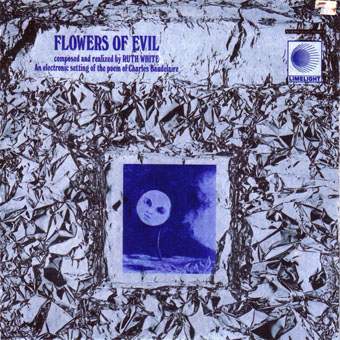 Flowers Of Evil (1969) by Ruth White.
The Creel Pone project by Keith Fullerton Whitman began with the intention of reissuing in a limited form 100 albums of electronic or electro-acoustic music dating from the period 1947 to 1983 (or 1952 to 1984 according to the label seal); The Analogue Age, in other words. Most of the albums were long out of print, and few had ever been available on CD when the project began although some have since had official reissues. The recordings were transferred from vinyl then burned to 50 CD-Rs per album, each release coming in a CD-sized facsimile of the original cover. Simon Reynolds wrote a piece about the label for The Wire in 2010 but I first encountered the releases a couple of years earlier via an acquaintance who was one of the collectors trying to accumulate the entire run. The run finished some time ago so the reissues themselves will soon be as difficult to find as the releases they made available, hence the recourse to mp3, and this cache of almost the entire catalogue. I haven't listened to everything there yet (iTunes tells me this would take 2.2 days, non-stop)—and I find my patience often runs out with tape-collage electro-acoustic compositions unless I'm in the mood—but some of these albums are so good, the Thomas Köner-like Shànti among them, you have to wonder why they were overlooked for so long. A few of the uploads have tracks missing, and they're all variable quality, but you won't find this amount of Creel Pone material anywhere else in a hurry. (There's also no guarantee they'll be there for long so don't complain to me if you're visiting this post after they've all been deleted.)
Musique Pour Le Futur (1970) by Nino Nardini.
Discogs has an incomplete catalogue listing. Several of Jean-Claude Eloy's albums are now available on CD. Gil Mellé's excellent soundtrack for The Andromeda Strain was given a limited CD release two years ago but is out of print again. For some recordings it seems, the struggle to reach an audience is a continual one.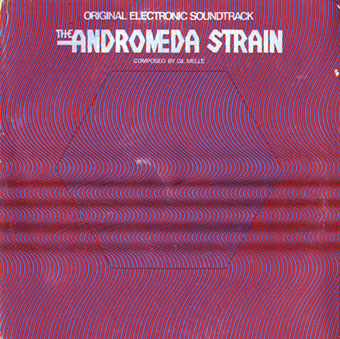 The Andromeda Strain: Original Electronic Soundtrack (1971) by Gil Mellé.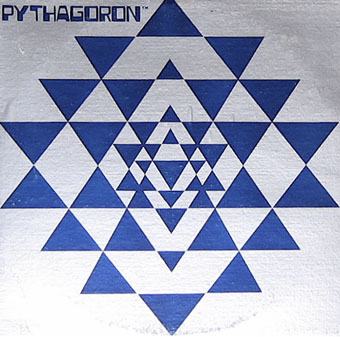 Pythagoron (1977) by Pythagoron™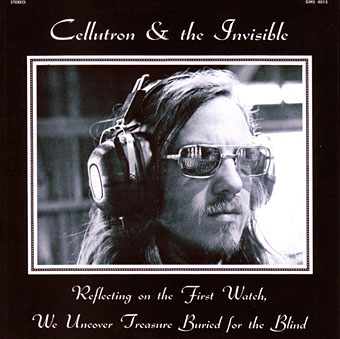 Reflecting On The First Watch, We Uncover Treasure Buried For The Blind (1978) by Cellutron & The Invisible.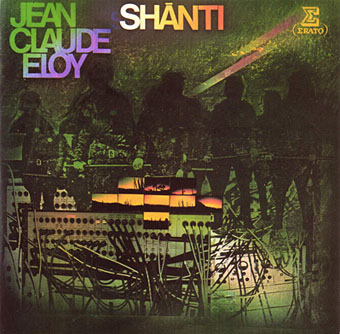 Shànti (1979) by Jean-Claude Eloy.
Previously on { feuilleton }
• Enter the Void
• Cristalophonics: searching for the Cocteau sound
• The Avant Garde Project