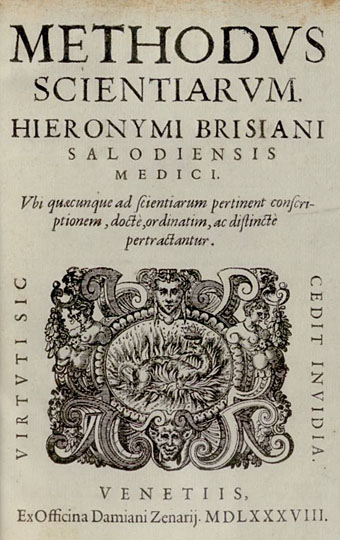 Methodus scientiarum by Girolamo Brisiani (1588).
A work-related search for lettering designs by calligrapher Johann Neudörffer led me to the Munich Digitisation Centre, a site dealing with the digitisation and online publication of the holdings of the Bavarian State Library. The catalogue there holds a wealth of very old books and manuscripts which you can either view online or download as PDFs. Most of the works are in German or Latin but I still like to see the page designs even if I can't read the text. Among their collection they have a large number of the classic works of alchemy. The texts of those are freely available on various alchemy websites but you rarely have the opportunity to examine in detail copies of the original publications. Lots of tasty wood engravings, vignettes and decorated borders.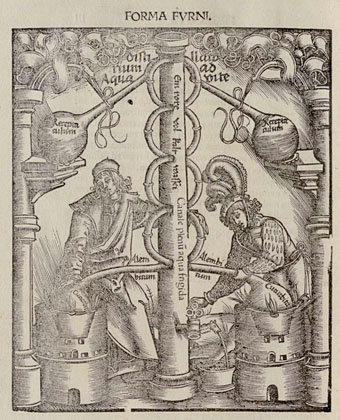 Coelum Philosophorum Seu De Secretis naturae Liber by Philipp Ulsted (1528).
Elsewhere on { feuilleton }
• The etching and engraving archive