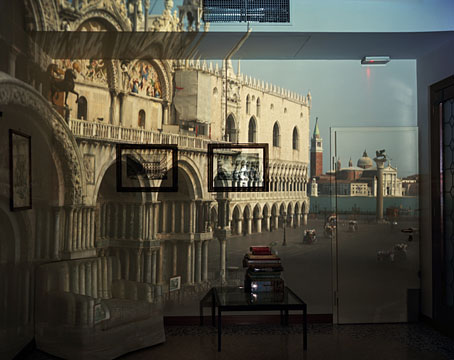 Upright Camera Obscura Image of the Piazzeta San Marco
Looking Southeast in Office (2007).
Two of Abelardo Morell's photographs of Venetian rooms turned into camera obscuras. These look like slide projections but were made by covering the windows with black paper, leaving a pinhole which creates the view on the opposite wall. This always results in an upside down image unless corrected by an intervening lens.
Some of the photos in this series are on exhibition at the University of New England Art Gallery until January 27th, 2008.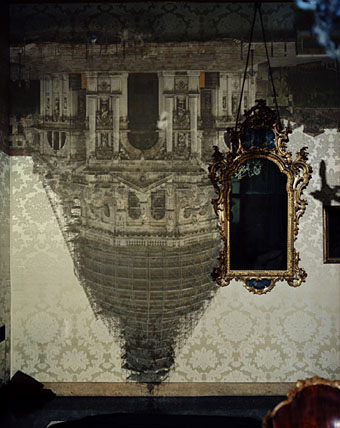 Camera Obscura Image of Santa Maria della Salute
with Scaffolding in Palazzo Bedroom (2007).
Previously on { feuilleton }
• Vedute di Roma
• Abelardo Morell