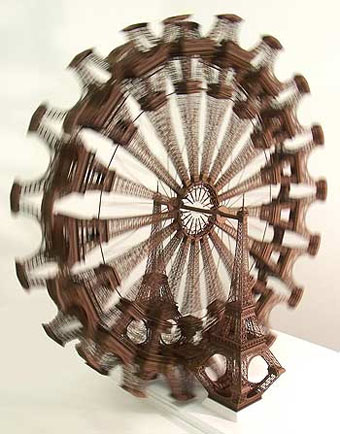 Tours de Revolutions by Peter Eudenbach (2007).
Built to commemorate the French Revolution, the Eiffel Tower inspired Ferris to create a revolving wrought iron marvel to surpass it. Twenty years later Duchamp's love of Ferris Wheels led to the first readymade and caused a revolution in art. Tours de Revolution is a Ferris wheel made of Eiffel towers, bringing this famous landmark full circle.
And speaking of Gustave Eiffel's monument, Google Maps now has very clear views of central Paris. That snaking line of people is the queue to use one of the lifts.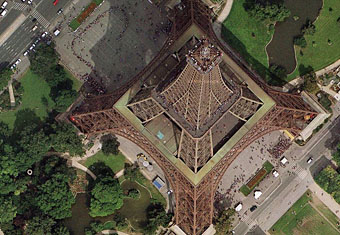 Previously on { feuilleton }
• City of Light
• Paris V: Details
• Enormous structures II: Tatlin's Tower