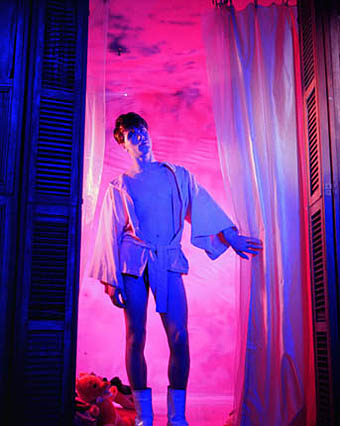 Bobby Looking Out Shuttered Window from Pink Narcissus, mid- to late 1960s.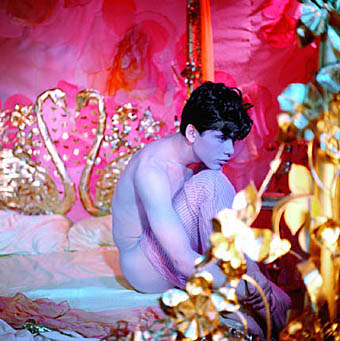 Blue Boy from Pink Narcissus (Bobby Kendall), mid- to late 1960s.
James Bidgood's deliriously rich photographs are currently on exhibition at Clampart in New York, and the show includes stills from his classic film Pink Narcissus. Bidgood discusses his work here. And for those of us not in NYC, there's a Taschen collection available.
James Bidgood: Photographs from the 1960s
January 4th–February 17th, 2007
Clampart
521–531 West 25th Street
Ground Floor
New York City 10001
Previously on { feuilleton }
• Kenneth Anger on DVD…finally
• Un Chant d'Amour by Jean Genet