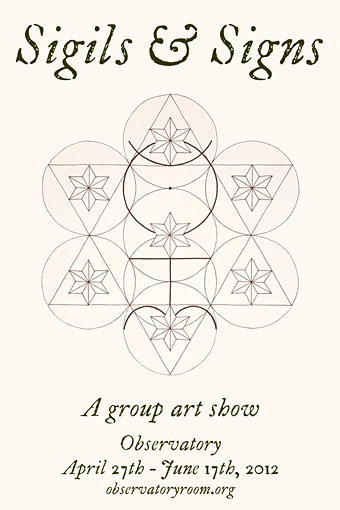 Every Man and Woman is a Star (detail, 2008) by Jesse Bransford.
Observatory in Brooklyn, NYC, hosts another occult-themed group show next month. Signs & Sigils is curated by Phantasmaphile's Pam Grossman who says:
The fibers of art and magic are woven so tightly together, it's often said that they are one and the same.  Images are imaginal pictures.  When we see something, a constellation of synapses fires, associations swirl, and new thoughts are born.  We are altered – and what is magic, if not this?
The participants are  Andreco, Jesse Bransford, Derrick Cruz, Adela Leibowitz, Jason Leinwand, Tamalyn Miller, Deborah Mills, Annie Murphy, Ouroboros Press, Michael Robinson, David Chaim Smith, Fredrik Söderberg and Hilary White. I don't think I'd seen anything by David Chaim Smith before, an artist whose drawings resemble the diagrams of 18th-century alchemical theorists propelled to new heights of elaboration.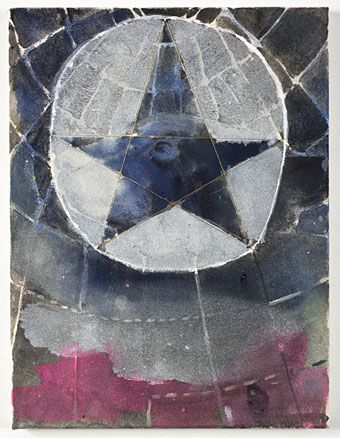 Pentacle (2011) by Adela Leibowitz.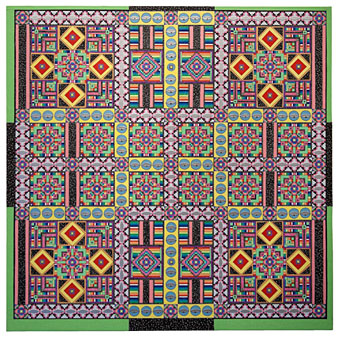 Whatever is possible or impossible in the sphere of His great world should be possible or impossible in the sphere of My small world (no date) by Jason Leinwand.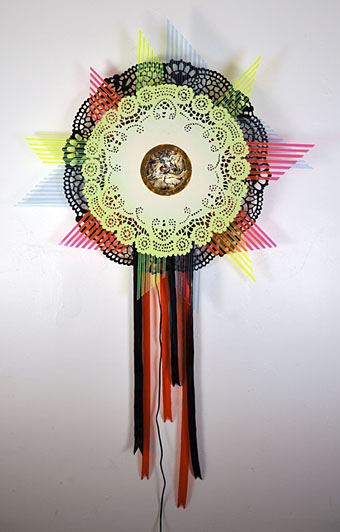 In Two, The Won (no date) by Hilary White.
Previously on { feuilleton }
• Alchemically Yours
• Fata Morgana: The New Female Fantasists