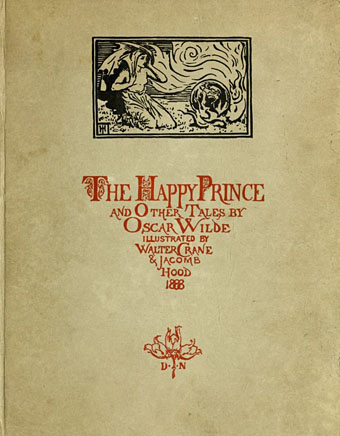 The Happy Prince And Other Tales (1888).
Continuing an occasional series. Recent Wildean links.
• Jeanette Winterson makes a persuasive case for the importance of Wilde's stories for children: "Wilde had a streak of prophecy in him. The children's stories can be read as notes from the future about Wilde's fate. It is as though the little child in him was trying to warn him of the dangers his adult self would soon face. 'Every single work of art is the fulfilment of a prophecy', he writes in De Profundis."
• At the Morgan Library & Museum: a collection of Wilde's manuscripts and letters, including the MS of The Selfish Giant, one of the stories discussed in Winterson's piece.
• At The Smart Set: "Oscar Wilde abandoned journalism and hated fashion – so why is his essay The Philosophy of Dress so important?" asks Nathaniel Popkin.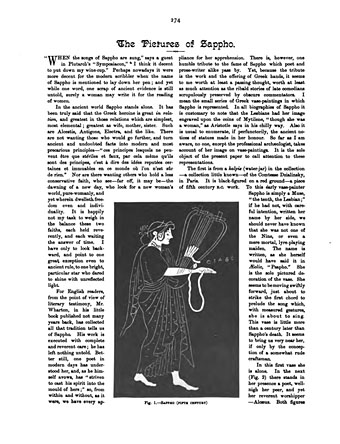 The Pictures of Sappho from The Woman's World.
• Wilde's The Philosophy of Dress led to his being asked to edit The Lady's World in 1887, a magazine he promptly renamed The Woman's World. He was editor for two years. A collected run of the magazine may be browsed here.
Elsewhere on { feuilleton }
• The Oscar Wilde archive