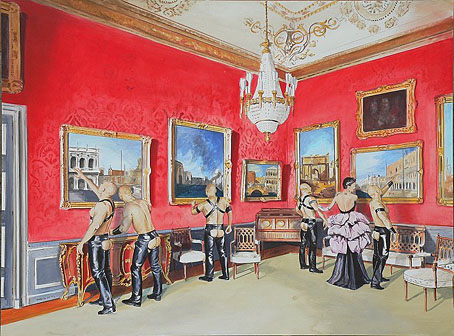 Pasión por Canaletto (2005).
Ignacio Goitia is a Spanish artist whose depictions of opulent aristocracy manage to be subversively homoerotic thanks to the addition of figures we can interpret as boyfriends, sex slaves or wish-fulfilling phantasms; Ludwig II would no doubt approve of the sentiment even if he disagreed with some of the decor. Goitia's art increases the Surrealist incongruity in other paintings with a preponderance of giraffes, although none of them appear to be burning à la Dalí. You'll have to browse his galleries to see how he uses them.
Another Thombeau tip—thanks Tom!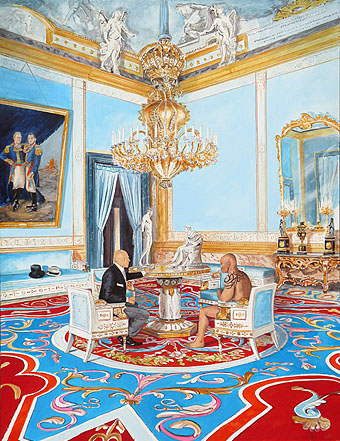 Royal couple (2010).
Elsewhere on { feuilleton }
• The gay artists archive
Previously on { feuilleton }
• Schloss Neuschwanstein