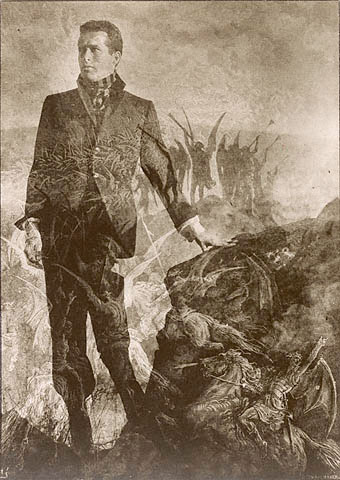 Kenneth Anger, Topanga Canyon, California, Composite (1954).
This portrait of a dashing Kenneth Anger juxtaposes the filmmaker with an engraving by Gustave Doré for Paradise Lost. Like his contemporary Emil Cadoo, photographer Edmund Teske (1911–1996) often concealed the homoerotic nature of his pictures by rendering them "artistic" through double-exposure. Teske was friends with rock group The Doors, and a number of his studies of Jim Morrison and co. are very familiar from histories of the band.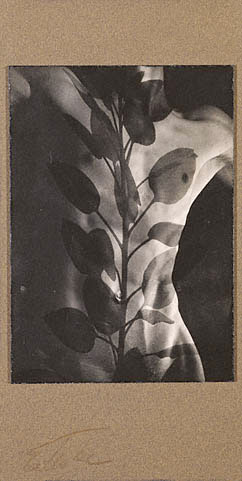 Nude, Davenport, Iowa, Composite with Leaves (1941/46).
Previously on { feuilleton }
• Emil Cadoo
• The art of Robert Flynt