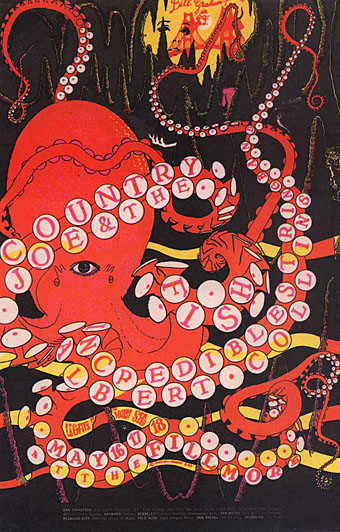 Country Joe & the Fish by Wilfred Weisser (1968).
A pair of sea-themed psychedelic posters from a small collection here. Most of the examples are familiar faces but these two stood out for me, especially the octopus one by Wilfred Weisser which I hadn't seen before. The figures in Bob Fried's poster below look like they may have been borrowed from Walter Crane or a later Victorian illustrator.
Update: For the record, Bob Fried's figures are indeed by Crane, an illustration for Spenser's Faerie Queene from The Studio magazine, 1896.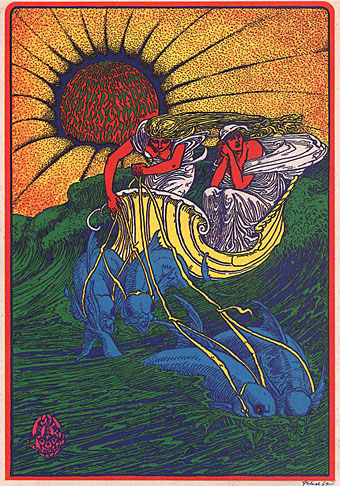 Canned Heat by Bob Fried (1967).
Previously on { feuilleton }
• Max (The Birdman) Ernst
• Taking Woodstock
• Dutch psychedelia
• Family Dog postcards
• Octopulps