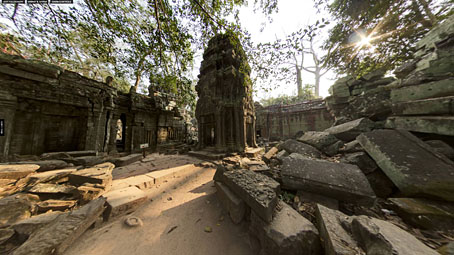 Ta Phrom by Rob van Gils.
A Cambodian architecture post by Will from 50 Watts sent me to 360 Cities for some panoramic views of the temples of Angkor and environs. I always prefer the sight of these places in their weed-infested state even though all those weeds and tree roots were slowly destroying the stonework. For more recent photos, John McDermott's site has many beautiful infra-red views of the temples and their statuary. (Click on the Fine Art section.)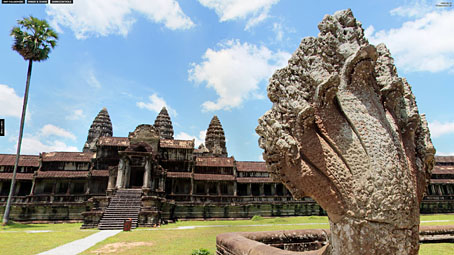 Naga at Angkor Wat – Siem Riap, Cambodia by Tetsuyayoshi.jp.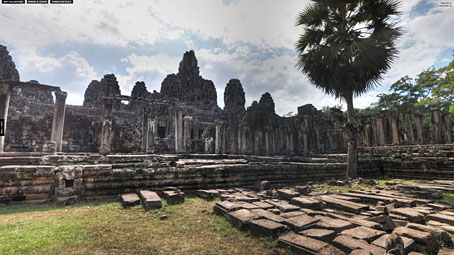 Angkor by Vasiliy Nikitenko.
Elsewhere on { feuilleton }
• The panoramas archive
Previously on { feuilleton }
• The Temples of Bagan
• The temples of Angkor