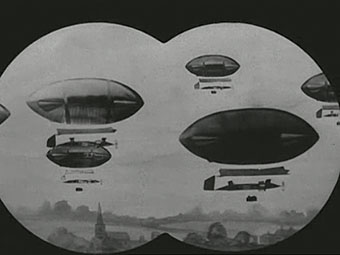 The enemy armada advances.
More silent cinema only this is the genuine article, The Airship Destroyer, a short by Walter R Booth from 1909. The picture quality is remarkably pristine for the year and the film itself, showing England invaded by unspecified enemy airships, presciently anticipates the real invasion by German Zeppelins a few years later.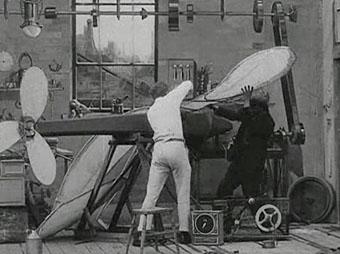 Stout British heroes hurry to prepare their anti-airship missile.
Previously on { feuilleton }
• Karel Zeman
• Zeppelin vs. Pterodactyls