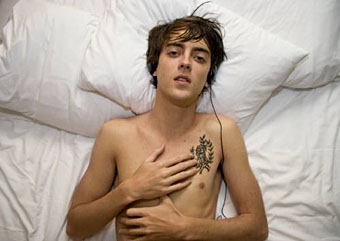 Ian with headphone.
Photographs by Brandon Herman at the David Gallery, Culver City, CA. The exhibition runs from September 8th–October 13th, 2007.
In BrandonHermanLand the subjects are absorbed in their own intensely private worlds, whether it be cleaning the pool, contemplating a baseball in bed, or skateboarding nude at night. Herman's talent as a photographer lies in managing to get his subjects to bare their souls as well as their bodies to the viewer.
Via Towleroad.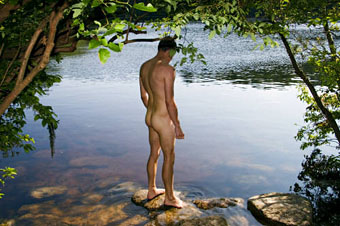 Untitled (Patrick swimming hole) (2006).